CORPORATE
As a contracting and real estate development company, Barış inşaat has been undertaking construction works and developing branded projects since 1995. Our company both comes to the fore front with its doing business on a fast, high quality and affordable cost basis and developing environmental-friendly and sustainable projects to meet the wishes and needs of the society in the best way and highest standards. It has taken a significant role in the sectors with its contracting projects such as turnkey business center, industrial facility, factory, housing construction, university, school and dormitory, training facilities, infrastructure works in national and international scale and its own brand Alya Park housing projects.

"YOUR SATISFACTION IS OUR KEY TO SUCCESS"

Our Vision:
To take place among the leading companies in the fields of contracting works and real estate project development in national and international scale.
Our Mission:
To produce human-centered, safe and environmental-friendly business and living environments in compliance with the needs and demands of our customers; to meet the expectations of our customers at the highest level in the contracting works we undertake.
Our Values:
Satisfaction: To ensure that our customers, employees, suppliers and solution partners are satisfied at the highest level.

Perfection: To achieve perfection by adopting innovative approaches and constant improvement.

Quality: To keep the quality criteria in our products and services in the highest level and to produce high quality business and living environments.

Sustainability: To act with an understanding of sustainability with the awareness of environmental and social responsibilities.

Honesty: To act in accordance with the relevant laws and regulations and internationally accepted moral codes in all our activities without any exception.

Trust: To provide an open relationship with all our stakeholders based on mutual trust, respect and success.

Loyalty: To be loyal to quality, health, safety and environmental standards and any legislation without compromising.

Transparency: To show a transparent attitude for decisions and activities that affect the environment, society and the economy, and to provide honest and clear communication with our stakeholders.
Certificates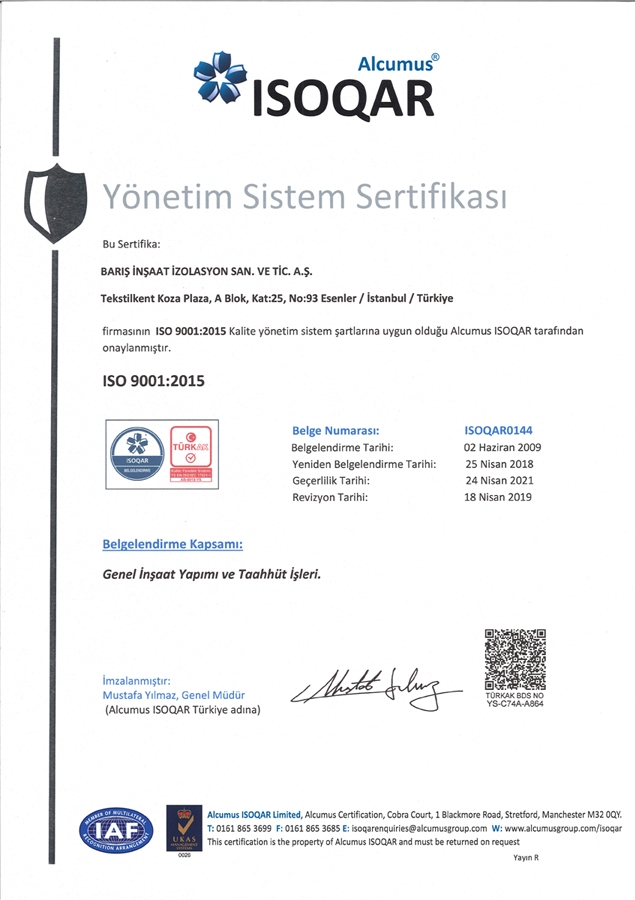 ISO 9001 - 2015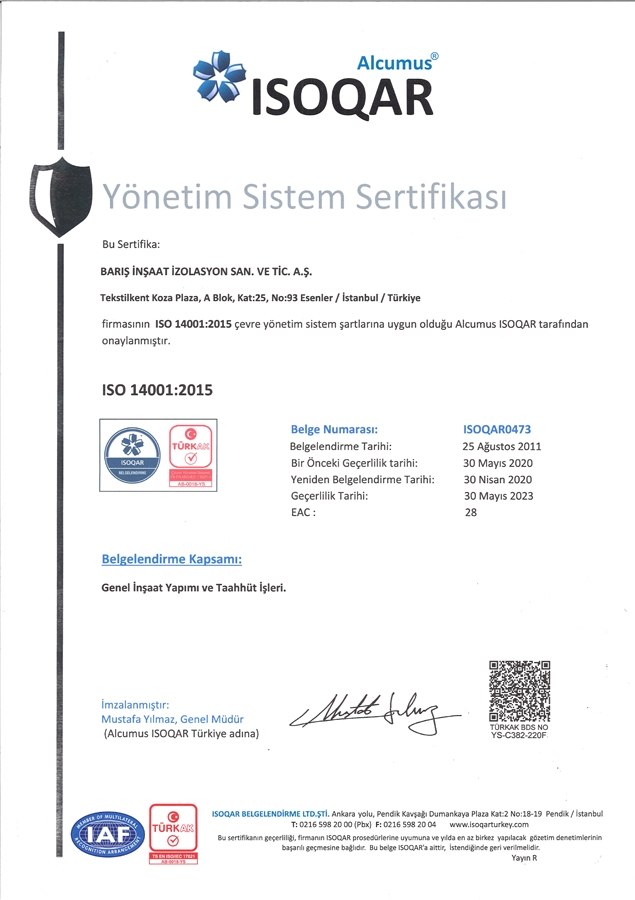 ISO 14001 - 2015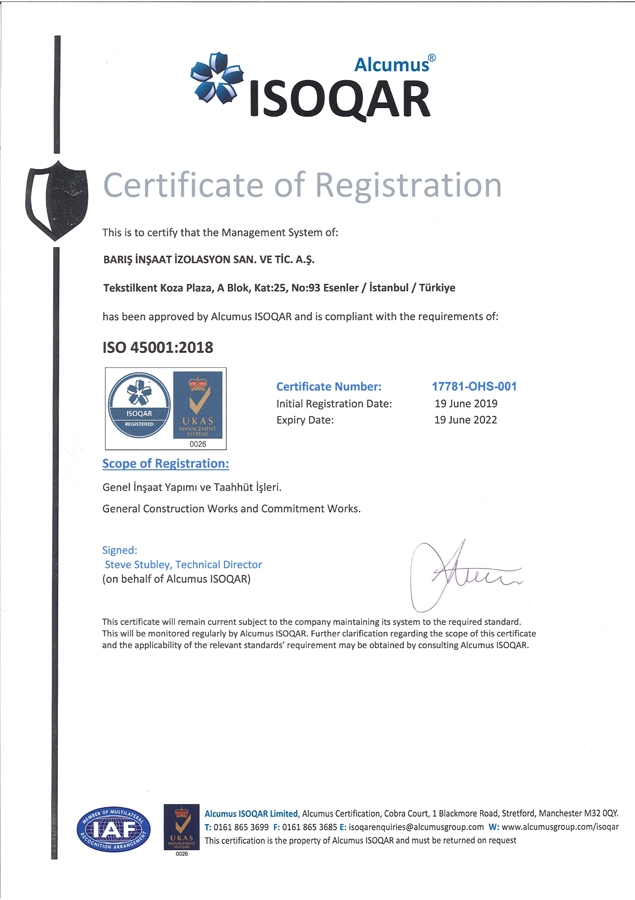 ISO 4001 - 2018